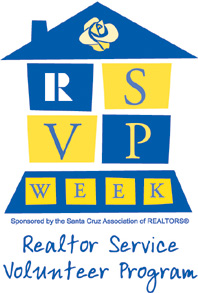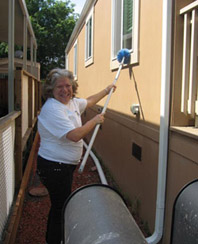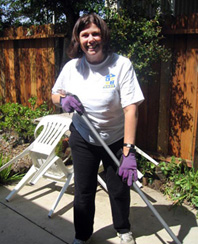 What Seniors are saying...
"This program is so fantastic and so helpful. The team came in and vacuumed, washed windows and changed my heater filter. They were the best!"

"Excellent program. Since I had just had leg surgery, their services were greatly appreciated!"

"This is a tremendous service. I admire the generosity of the REALTORS® and thank you so much."

"Many thanks! So many things were completed. Surprised at the wonderful work that was done."

"It's so nice to have clean windows and weeds gone in my yard that I couldn't reach. Thank you sooo much."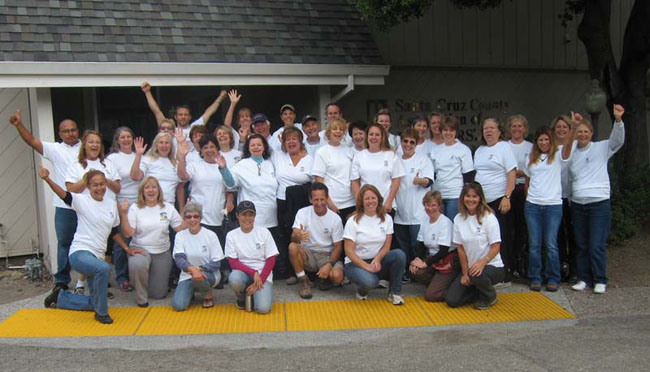 Providing a Helping Hand

What is RSVP?
RSVP is a one day community outreach program that will take place on Wednesday, May 7, 2014, during "Adopt-A-Senior" Week. The program provides free assistance to qualified seniors who cannot otherwise perform certain household tasks due to physical or financial constraints. This will be RSVP's seventh year running.

Who Does the Work?
REALTORS® and Affiliates of the Santa Cruz County Association of REALTORS® take time each year to perform household tasks that seniors and the homebound cannot do on their own.



Special thank you to locally owned Affordable Heating & Air and owners Bonnie and Charlie Ford for donating the furnace filters for our homes in need.
Services We Provide
Wash windows
Flip a mattress
Rake leaves
Move furniture
Change light bulbs
Light vacuuming
Remove trip hazards
Change furnace filters
Trim overgrown hedges
Replace smoke detector batteries
How Do I Sign Up?
As of March 14, 2014, applications are no longer being accepted for RSVP 2014. Please check back in March 2015 for next year's information.

Volunteer Opportunity
If you are a member of SCCAR and can spare a few hours on May 7th, click here for a Volunteer Application or contact Andrea Harbert at 831-464-2000. The deadline to submit your application is March 31, 2014.

If you are unable to volunteer your time, please considering making a donation to this very worthy cause with a check payable to:
SCCAR (Note:RSVP)
2525 Main Street
Soquel, CA 95073

2013 Photos