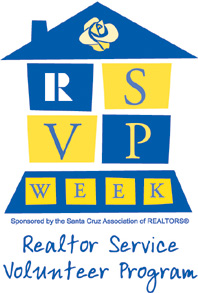 <!IMG SRC="images/thankyoutoourwonderfulsponsors.jpg" WIDTH=198 HEIGHT=80 BORDER=0 VSPACE=8>
What Seniors are saying...
"This program is so fantastic and so helpful. The team came in and vacuumed, washed windows and changed my heater filter. They were the best!"

"Excellent program. Since I had just had leg surgery, their services were greatly appreciated!"

"This is a tremendous service. I admire the generosity of the REALTORS® and thank you so much."

"Many thanks! So many things were completed. Surprised at the wonderful work that was done."

"It's so nice to have clean windows and weeds gone in my yard that I couldn't reach. Thank you sooo much."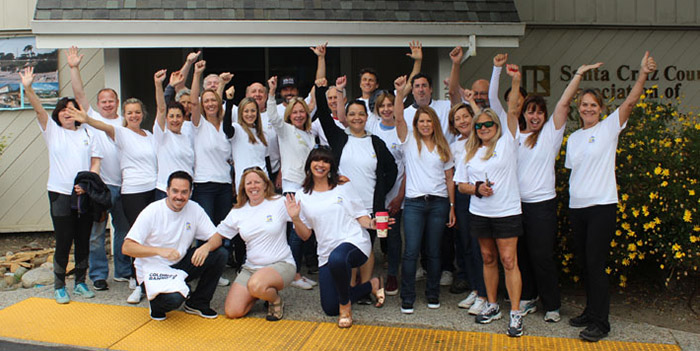 SCCAR Members Continue Tradition of Service to Local Seniors

On May 13, 2019, SCCAR REALTOR® Service Program Volunteers (RSVP) took to the streets and helped local seniors with a variety of needed tasks. The RSVP group went armed with supplies ready to wash windows, trim bushes, clean bathrooms, pull weeds, and even trim trees!

The program, eleven years running, assists the homebound and elderly by doing tasks and chores that they are unable to do themselves. This year over 40 RSVP volunteers serviced close to 60 senior homes. SCCAR is extremely thankful to our volunteers who donated their time, labor and supplies. We couldn't do it with them!

We look forward to next year's RSVP and assisting even more homeowners in Santa Cruz County! What is RSVP?
RSVP is a one day com­munity outreach program that takes place in May during "Adopt-A-Senior" Week. The program pro­vides free assistance to qualified seniors who cannot otherwise per­form certain household tasks due to physical or financial constraints.

Who Does the Work?
REALTORS® and Affiliates of the Santa Cruz County Association of REALTORS® take time each year to perform household tasks that seniors and the homebound cannot do on their own.

Services We Provide
Wash windows
Flip a mattress
Rake leaves
Move furniture
Change light bulbs
Light vacuuming
Remove trip hazards
Change furnace filters
Trim overgrown hedges
Replace smoke detector batteries
How Do I Sign Up?
Applications for RSVP 2020 will be available in March 2020.

Volunteer Opportunity
Applications for RSVP 2020 will be available in March 2020.

2019 Photos